Southern Utah ATV tours

Growing up in Utah is an adventure all its own. In my younger years ATV tours were all the rage, but like the introduction of the i phone, ATV riding evolved into side by side ATV riding, now referred to as UTV Riding. ATV riding in Utah is becoming the analogue version next to the UTV's. With all the UTV's advancements over the last few years, A new Utah adventure begins, with a whole new level of fun and excitement.
Abundant trail once filled with ATV tours started to see the evolution of the side by side ATV's, spurring an exciting new acronym The "UTV". Don't get me wrong, I love ATV riding as much as I loved my first flip phone.  However, the thrill of navigating trails inaccessible to most vehicles, with the new UTV I was able to go places I likely wouldn't have seen otherwise. The side by side ATV or UTV offers the same freedom with added safety and comfort. Finding myself in remote areas, harnessed to comfy seats, and surrounded by a roll cage. Not only brought safety and comfort to Utah adventures, it broadened the ability of all ages to partake in ATV tours in Utah.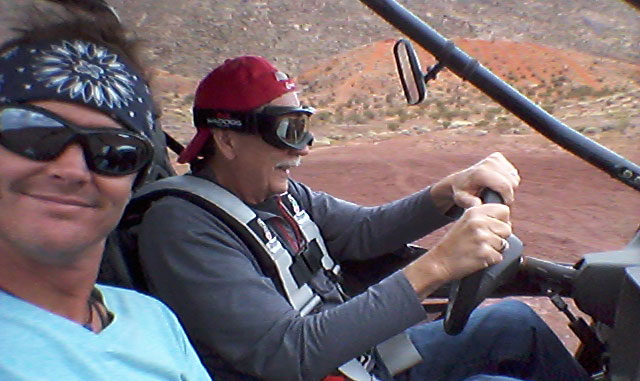 ATV's will always have a special place in my memory just like my flip phone. Side by side ATV's or UTV's have secured a spot in my Utah adventure memory like my smart phone did with the digital age. Forever improving on an already, awesome game.