Ziggy Dog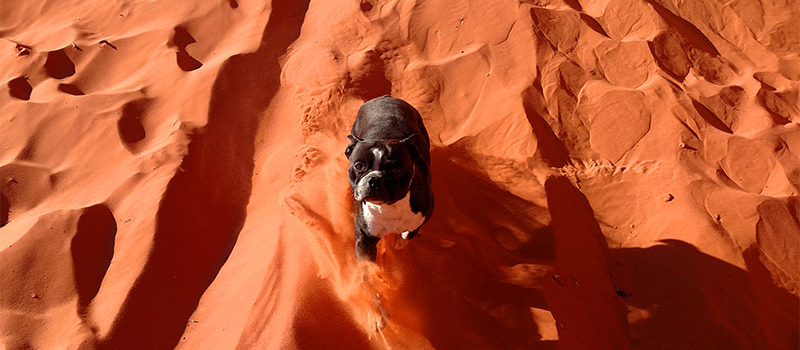 My Name is Randall Brinkerhoff The owner of UTV Adventure Tours, and proud doggy dad to Ziggy. I'm writing this blog on behalf of Ziggy.
If you have ever taken a ATV Tour in Southern Utah with UTV Adventure Tours, there is a good chance you have met Ziggy, AKA Tour Doggy Dog. At the risk of sounding jealous, I have to admit I wouldn't mind his life. I would be well fed and loved with my biggest concerns being what toy to play with, or what rag to shred.
Most Days you will find Ziggy riding along with a tour as one of the guides for UTV Adventure Tours. Enjoying, in my opinion, the #1 thing to do, in St. George Utah. Ziggy would be hanging his tongue out, while breathing heavy with excitement as the tour makes its way through its many stops. Ziggy usually gets a lot of attention from the ATV Tour participants. Who knows, they might even throw a stick! Who am I kidding, they always throw sticks.
I guess I'll have to continue enjoying the opportunity to live vicariously through Ziggy. If I'm being honest, I've never really had a taste for kibbles. I guess I'll stick to burgers, while enjoying Ziggy's company.
Spend the day with Ziggy.  Book your Tour Now!
Or
Call 1-435-313-4040 for more information.
By: Aaron Gwilliam